Ramblin' Dan Martin - Profile
By Steve LeVeille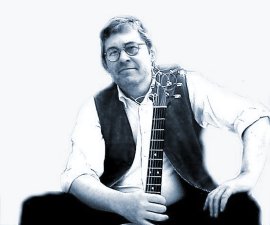 Ramblin' Dan Martin wrote his first song at the age of 13. It was called appropriately, "The First Time." He remembers it well. "It was a country-western love song. The words didn't make clear who I was signing about until the last line - '...but I love you, Doris Day.' My father loved it. It was his favorite song of mine until the day he died."
Ramblin' Dan's first instrument as a child was the harmonica. He's been playing it for as long as he can remember. The guitar came next. At age seven he took lessons - for three weeks. "I got tired of playing 'Auld Lang Syne' over and over," he says. "I wanted to play 'Blue Suede Shoes.'" A few years later he bought a chord book and learned on his own.
"My first big influence was Elvis Presley until I realized he only knew about three chords," says Dan. But there's still a little Elvis in Ramblin' Dan. "A lot of my up-tempo songs are rockabilly."
"When I was a teenager, John Lennon was my biggest influence. I can hear it in my music and lyrics now...the romance, the peace, along with the need for social and personal harmony." Dan performed at a candlelight vigil on Boston Common the night after Lennon was killed. He played "Working Class Hero" to a crowd of several hundred people.
As he grew into adulthood Dan's main musical influence became Bob Dylan. "I identified with his rebelliousness. I followed his example that songs can be fun but they can also say something, give an important message on social issues."
"My songs come from my own experiences," says Ramblin' Dan. "Most of them are autobiographical." They range from "Down Here In The Bowery," a song about homelessness and street life which Dan experienced himself, to "Evermore," a song for a long-time friend, to "Goodbye Little Boy," in which Dan says farewell to his childhood.
The ingredients of good songwriting according to Ramblin' Dan are "a sense of humor and social awareness. I try to write from the heart and the head at the same time. And sometimes corny works too!"
In recent years Ramblin' Dan Martin has performed at coffee houses, open mikes, and on cable TV shows in the Boston area but he says his most memorable performance was at the original Pine Street Inn, a shelter for homeless men in Boston. "It was Thanksgiving Day and there were at least 300 guests. I felt like Bob Hope playing for the troops! I gave 'em a good time." Dan has a song called "1984 Hobo's Lament" which includes the lines - "I ain't got no American Express Card, I ain't got no home to leave without it."
But Ramblin' Dan says his songs are not all sad stories. "My songs talk to people. They give a sense of hope and strength. My music is meant to make people feel better and help them enjoy their life and make the world a better place. When I make people happy, that makes me very happy."
Copyright © 1992, 2000 Steve LeVeille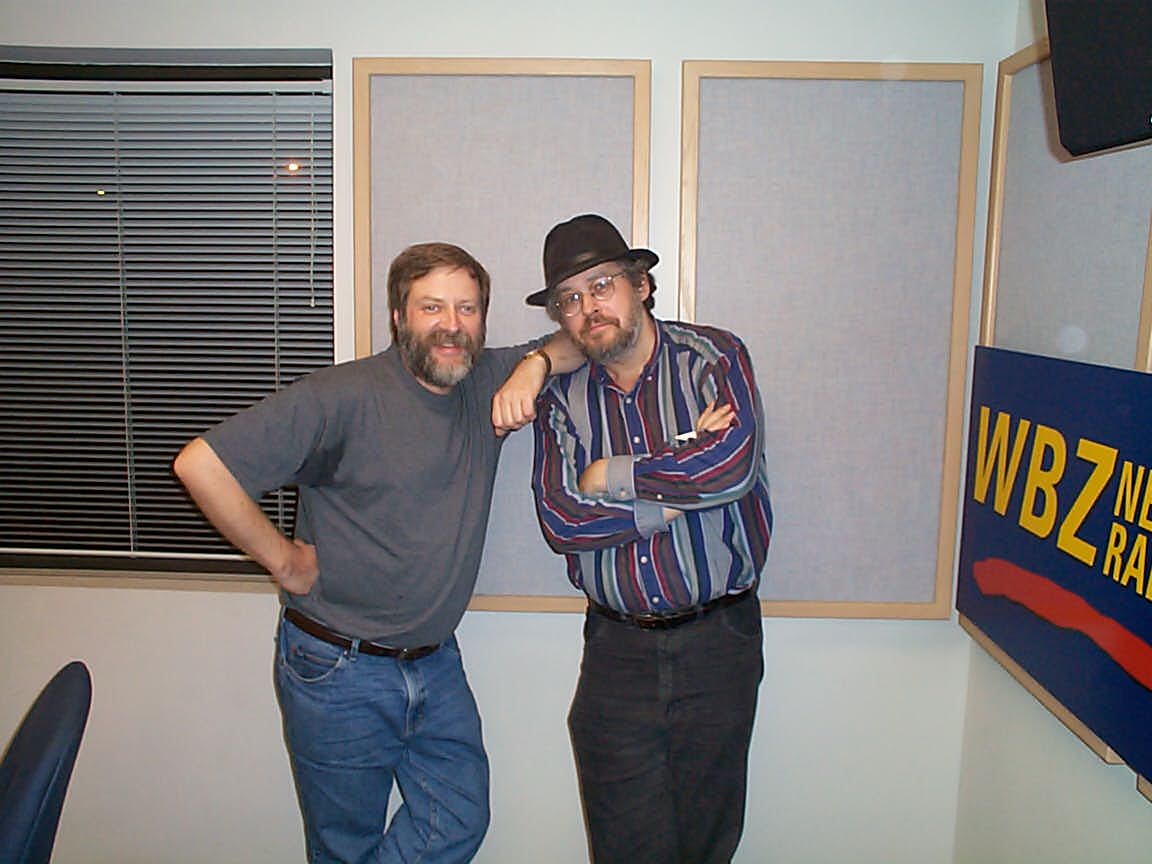 Back to Ramblin' Dan Martin main page
Home
RadioSteve.com